"Uncloaking the Tarot", a comprehensive guide to understanding and applying the Tarot to your own life and is available at fine booksellers everywhere!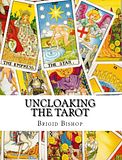 You may also be interested in picking up "Uncloaking the Tarot, Workbook Companion and Tarot Journal".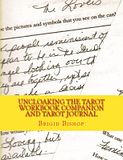 After a decade of helping literally thousands of clients through her New Age Life Coaching practice, Brigid Bishop now teaches you how to receive the guidance of the Tarot yourself!

Brigid Bishop has been reading and studying Tarot Cards for over four decades. She has conducted over 100,000 Tarot Sessions over the years and now you can get her insight into the cards anytime you wish, with this comprehensive guide to the Tarot.

This book is appropriate for beginner, novice or Professional Tarot Readers, there is something to be learned at all levels in this text.


Contact Brigid Bishop to receive a Professional Tarot
Reading to help you cope with the challenges that
you are currently facing.

Brigid has been reading Tarot for over forty years, she began working with the Tarot at the age of eight.

Brigid's readings are insightful and accurate,
and if you should choose,
Brigid can also offer you her "Relationship Coaching" services during your session,
which utilize the esoteric tools of Tarot and Astrology,
along with mainstream coaching, in order to help you achieve your goals.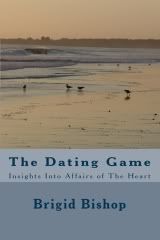 The Dating Game
Insights Into Affairs of The Heart
Authored by Brigid Bishop


Social networking sites, cell phones, texting, online chat and dating make it easier for us to access each other, but more difficult to form solid emotional bonds.

The 21st Century has life and relationships moving at a pace never before realized in earlier cultures. People are plugged in and connected on a 24/7 basis, yet, many still struggle with establishing healthy relationships.

The Dating Game provides insights into modern relationships and provides the reader with strategies for coping with dating, breaking up, affairs, divorce and codependency issues.

Find dating tips and relationship strategies that will help you build the healthy connections you want and begin making your relationships work for you.

Written with a sense of humor and true understanding of what the single person is facing today.

First Time Callers:

* Please view my blog to gain insight into the nature of my sessions and the services that I offer, I do not provide general readings as they are not practical. I use the Tarot and Astrology to answer your specific questions and provide life coaching upon request. *




When I am Unavailable, Press The Panic Button!



Web Page Design Copyright � 2011 by Brigid Bishop