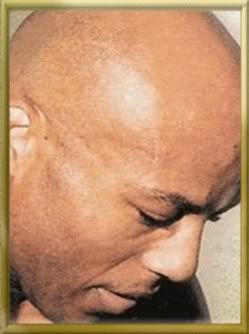 HELLO, I AM 4CORNERS. AS AN EXPERIENCED INTUITIVE EMPATH, I AM ABLE TO FEEL & SEE INTO YOUR LIFE TO PROVIDE THE ANSWERS YOU WANT & NEED TO SEE THE TRUTH OF YOUR SITUATION.



I'LL GET TO THE HEART OF WHAT'S HAPPENING IN YOUR LIFE'S PATH. LEARN ABOUT THE KEY PLAYERS IN YOUR LIFE & HOW THEY WILL SUPPORT OR INTERRUPT YOUR CAREER OR FAMILY LIFE.






I WILL HELP YOU JUST AS I HAVE HELPED OTHERS FOR MORE THAN TWENTY YEARS IN SEVERAL COUNTRIES, ON KABC RADIO, SELF MAGAZINE AND IN PERSON AT MY LOS ANGELES CENTER. LIFE IS FULL OF MYSTERIES BUT SOME ARE CHALLENGING AND EXHAUSTING AND THAT IS WHERE I CAN HELP YOU. AS A THIRD GENERATION INTUITIVE GUIDE I BEGAN SEEING THE PAST, PRESENT & FUTURE OF OTHERS WHEN I WAS FOUR YEARS OLD. "IMAGINE THE TROUBLE I GOT INTO FROM BLURTING OUT MY VISIONS AT THAT AGE."

I MAY CHARGE MORE BUT YOU'LL SAVE MUCH MORE IN THE LONG RUN. I GET RIGHT TO THE POINT SO YOU WILL NOT WASTE TIME OR MONEY PLEASE TAKE NOTES FOR LATER REFERENCE. GIVE ME THE SUBJECT MATTER OR THE PERSONS NAME SO WHAT IS HIDDEN CAN BE EXPOSED.






WebPage Layout by "Beautiful Page"