One of Keen's
Best Psychic Advisors
Greetings! I am Candice, the Candle Psychic. I am one of the most accurate psychics that you will ever find. I may not always be "nice," but I will ALWAYS tell you the truth. Be prepared to deal with news you might not want to hear. I won't waste your time or money, as you can see by the feedback that has been left for me. I will not sugarcoat anything for you, so don't expect your reading to be all peaches and cream. I will, however, be the candle that helps you see in the dark.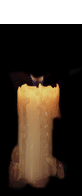 I firmly believe that everyone creates their own destiny, and you can make your life path change. In just one phone call, I can give you an excellent grasp on any situation you ask about. Most importantly, I can tell you how to take your situation where you want it to go. I will tell you the obstacles that you will face and the choices that you will have to make.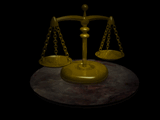 Again, please be aware that I WILL NOT TELL YOU WHAT YOU WANT TO HEAR!!! I think that it is wrong for a psychic to offer "advice" just by basing it on what they think you want to hear. Therefore, you might hear some things that you might not be ready for. I will tell you the TRUTH. If you are ready to face your situation head on, then help is just a click away.
As you can see by my feedback, I am very accurate. I don't ask questions or solicit information. You don't even have to tell me your name! All I ask for is your birthday, so that we can open a connection quickly. What I will tell you will astound and amaze you! Don't believe me? Just read some of my feedback:
"Thank you! She is great and very intuitive/gifted. Again, she was very accurate! Call her!"
- StarGuru2006
"Always straight forward, honest and thorough. I can always count on Candice."
- Olyprncess
"She is a wonderful reader and very understanding. Never fails to tell me the truth. Worth the call!"
- StarrySkies912
With Spring rapidly coming to an end, don't you want to know what lies ahead for you? As many of you know, I have two year old twins, which makes it hard for me to have peace and quiet to do readings. I do, however, do email readings when I cannot take phone calls. If I am not available, simply arrange a call with me and I will sign in as soon as possible, or email me your questions and I will let you know what I will charge for an email reading.
As many of you know, I work with candles and spells. Here are the instructions for my DESIRES spell, which will help you achieve what YOU want:


Thank you for taking the time to read this page until the end! Take care...
Candice