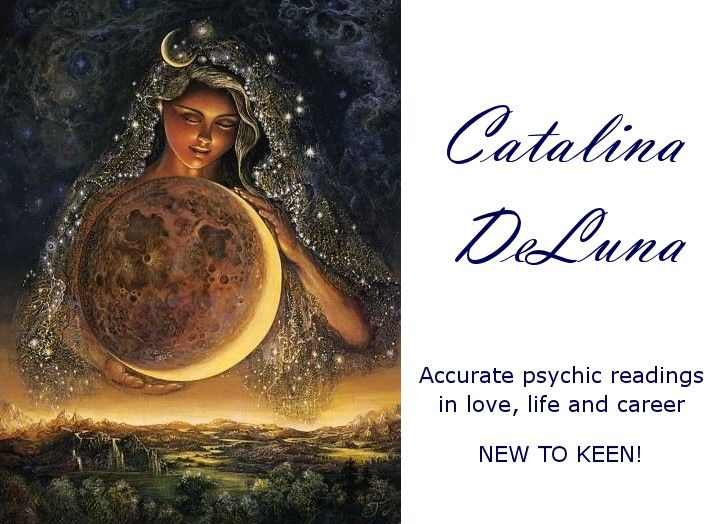 There are many questions we face in life and love and with my psychic gifts I can see and feel what changes are ahead and when they are coming. I can see the energy surrounding your situation and the energy of the people involved. When will things change in your current relationship or are you meant for someone else? Sometimes relationships are in a stall for a reason. I'm here to help you see through to the core of any issues you may wish to discuss.
What about someone from the past? If you have unresolved issues with a previous partner, they may be a part of your long term future. I can let you know when that is going to happen and when you are going to reconnect.
Time lines in our lives are very important. I can see into your future and let you know what changes are coming in any aspect of your life.
What is ahead for you in love and life in the next couple of months? What does this season look like for you and the ones you love?
You deserve happiness and I'm here to see when your life is filled with more joy and peace. I don't judge and I don't tell you just what you want to hear, I tell you what I see, what I feel. I tell you what is going to happen so that you are prepared and so that you know what to do and when to do it.
If you are seeking truth, peace, understanding and you're wanting to know what is going to happen, then please call me now, I promise you I can help you. I won't ask questions and waste your time, I will answer your questions quickly, with depth and accurate psychic vision. I see the energy surrounding the situation, not the person. I will not judge any circumstance. I do not perform spells. Before leaving a negative review please email me because your satisfaction is important to me and I do not wish anyone to have a negative experience.
I'm new to Keen, not to psychic readings as I've had many years of proven, accurate psychic reading experience. Please let me help you today!


"I'm so happy to see Catalina on Keen! She's amazing, is very professional and never judges a situation. She doesn't back away from any question asked, and I know she truly cares. I've always been delighted with my readings and impressed by her time lines and accurate predictions."




Helping people in love, one accurate prediction at a time...