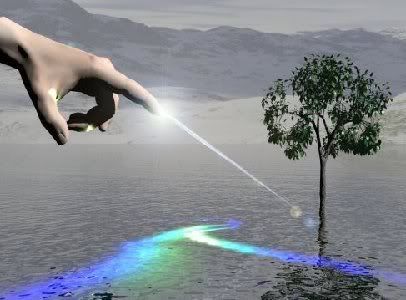 If you're reading this, I offer you Bright Blessings
and aim to have you leave here more at peace.....



I have been psychic since birth and both sides
of my family are scattered with psychics.
A childhood drowning experience, where I left my body,
helped my gifts along.

I possess each of the following abilities: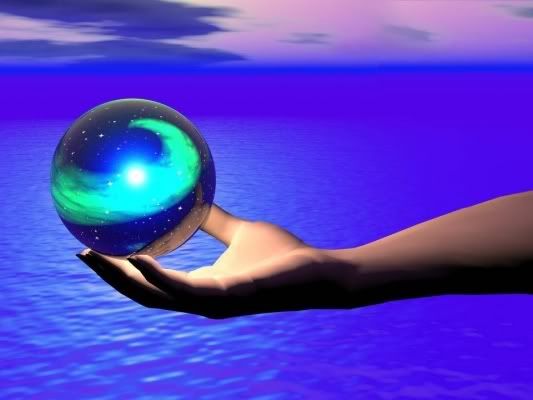 Clairaudience: Clear "Hearing"
Claircognizance: Clear "Knowledge"
Empathy: To Pick-up "Emotions"
Clairvoyance: Clear "Vision"
Clairsentience: Clear "Senses"
And I am a somewhat reluctant Medium. :)
The reluctance is due to some frightening childhood experiences,
but I am working through it. :)
I offer psychic readings on Keen and won't answer mediumship questions, presently;
however, if a persistent person on the other side
is insistent enough,
I will share what they are trying to get across.
One or more of these abilities may come into play at once during our reading
and I really never know which ones ahead of time.
It often just depends on who's delivering the information.


I work very much with voice vibrations as a way of
connecting with you, so I need you to speak up.
If there is a lot of noise on your end,
it will interfere with my reading for you.
I am very respectful and conscientious of each caller's time.
RUSHING me through a reading is disrespectful and
counterproductive and gains you nothing;
readings don't work that way.


I will always tell you the truth. If I feel a certain truth might be hard to hear,
I will deliver that information with compassion, and I have a high percentage of accuracy.
I care about what I do and about my callers and make myself
present and devoted to doing the best I can for you.
I do not give general readings. I need to start with a specific question or direction...
that's just the way it works for me.
Know that every psychic is different and every caller's energy is different
and just like radio stations,
some come in more clearly than others.
Sometimes there is interference.
Your reading with me will consist of the two of us working together.
Give enough time for me to connect and if I ask clarifying questions
it's because I need to ask them. I might ask them,
so don't call if you don't want to participate in your reading.


Have your question and situation in your mind before you call.
Take a few deep breaths and try to be open to this process.
Spirit will help you.
You must be open to the process.
The process starts and ends with your being open. Merely that.
Put love and grace out there...toward yourself and your situation.
I am simply the messenger, and although I am a servant, of sorts....
I am serving Spirit....where It seeks to be whole or consistent.
And I will deliver the messages in my own mercurial way.
Your level of acceptance is yours to know or learn.
I always come from a place of kindness and love and service.


In the rare instance that you might be dissatisfied,
please email me and let me know how you feel.
I will do everything in my power to help you feel satisfied and happy.


I am happy to help you with whatever topic you need guidance in.

I am here to offer Spirit a voicebox to Empower you, Love you, Help you,
and Guide you toward Choices, Freedom and Joy.


My Code of Ethics
As a professional who values integrity, I will discourage dependence
upon me for advice. Instead, I will help empower you
to make your own choices and will ensure your confidentiality
is protected at all times. I will honor your spirit and
only provide energetic exchanges which promote your spiritual growth
while honoring my own health, well-being and integrity.
I do not give medical, legal or financial advice
and in no way should my readings be substituted
for care from such licensed professionals.

Peace and Blessings to You and Yours...
Om Namah Shivaya