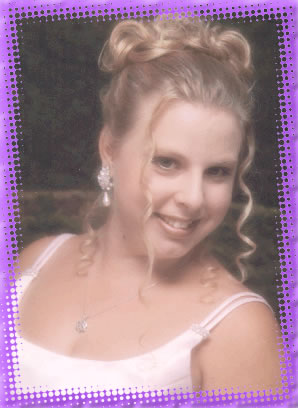 Tarot, pendulum work, and more are at your call. Use my abilities to better your life and get the answers you need!
There are things in this world that none of us can explain. Why psychics are able to look into the future, why there are times we need to reach out for human companionship, or why there are days that we wake up and no matter what, everywhere we look there's a rainbow. The human psyche is so very complex that we amaze not only ourselves, but also science as well on a daily basis. Just talking to someone and releasing tears can put a whole new outlook on life for us, as well as indulging in divination. Everyone wants to know what's in his or her future, it's our nature.
Friendship is a beautiful gift that was given us by the goddesses and gods. It allows us to seek comfort when we need it most. It allows us to release our sorrows in an environment that we are comforted in. Friendship alleviates the intense feeling of loneliness when it descends upon us. I am honored that you have chosen me to be one of the few that you feel comforted by, and want to share your ups and downs, your triumphs and sorrows, and the culmination of your efforts.
Divination has been a way for us to handle life's little curve balls since time began. Our ancestors used this art to plan any major event in their lives. From when children would be born, to when a coronation should occur. From when to plant the fields, to how to alleviate a sickness. These questions and all in between were asked and answered. Sometimes to the questor's dismay, and sometimes to his jubilation. There are times you will want an answer to a specific question, but the cards will have something different in mind. Thus, you must be patient. There are other things in your life that must be dealt with before the mundane. Take what you learn about yourself and your surroundings and heed what you hear before discarding the information. You may be surprised at what comes up.

Our paths have crossed for a reason, whatever that may be. I thank you for allowing me on this leg of your journey through life. I will be honest with you, although you may not always like what I say. I will consider any request that comes my way, but remember - I will harm no one, on your behalf or on someone else's. That is against my beliefs. Remember as well, the saying you were taught as a child - beware of what you wish for, it might just come true. Not everything we think we want is right for us, and what is right for us we don't always want.
Merry meet, merry part, and merry meet again!!
Blessed be, my friend,
Dionne Marie
Please leave a rating after our call (either positive or negative) as they let me know how I did! The ratings will let other members of Keen know if I am the one they want to spend their hard earned money on, so let everyone know what you think!!
Thank you!!
Am I not available or busy? Try any of these talented psychics!! They are new talents on Keen and deserve your inspection. They are honest and truthful and won't waste your time! Give them a try. Just click on the banner below!