My spirit guide's name is Melanie.

She is a very accurate and honest spirit.
That will not mislead you or misguide you in any way.

Through the use of my spirit connection
and my own intuition
I am able to ease those nagging questions.

Life is difficult and we all need
help from a trusted adviser.




I am a spiritualist adviser here to help guide
you in a peaceful direction towards your path.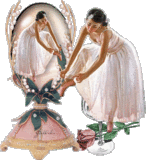 My expertise is in:
Love and Relationships
Tarot Readings
Career
Finances
Just to name a few.

You will experience a reading from an honest and accurate advisor.



I was brought up in a long history
of psychic and spiritual beliefs.

Born in the sign of the Pisces that allows me
to be very intuitive and sensitive to situations.

My voice sensitivity allows me to tune in
and guide you to the answers you are seeking.

As I continue to practice with my gifts;
It brings me closer to my own spiritual realm.

I want to guide you toward the path of light
A path that you are meant to see.



I can help you find clarity with the nagging questions
that you may have both Spiritual and emotional.

If you want to talk about your personal
experience and concerns
I can provide you the clarity you need.

For guided answers and honesty.
No fairytale readings, only the truth!!!

Let your soul heal through Melanie's Visions.



Ask the Burning Questions
that keeps you up at night and
Heal Your Soul.

Love and Light,
Melanie

Please visit my group