"Born gifted, well educated, metaphysical scholar, bhakta yogini, satyani, achauryani, ahimsa, aparigraha, brahamacharini, Reiki Master & ordained minister: Guided by the grace and blessing of my Spiritual Master, I offer you an exceptionally accurate reading from my heart to yours."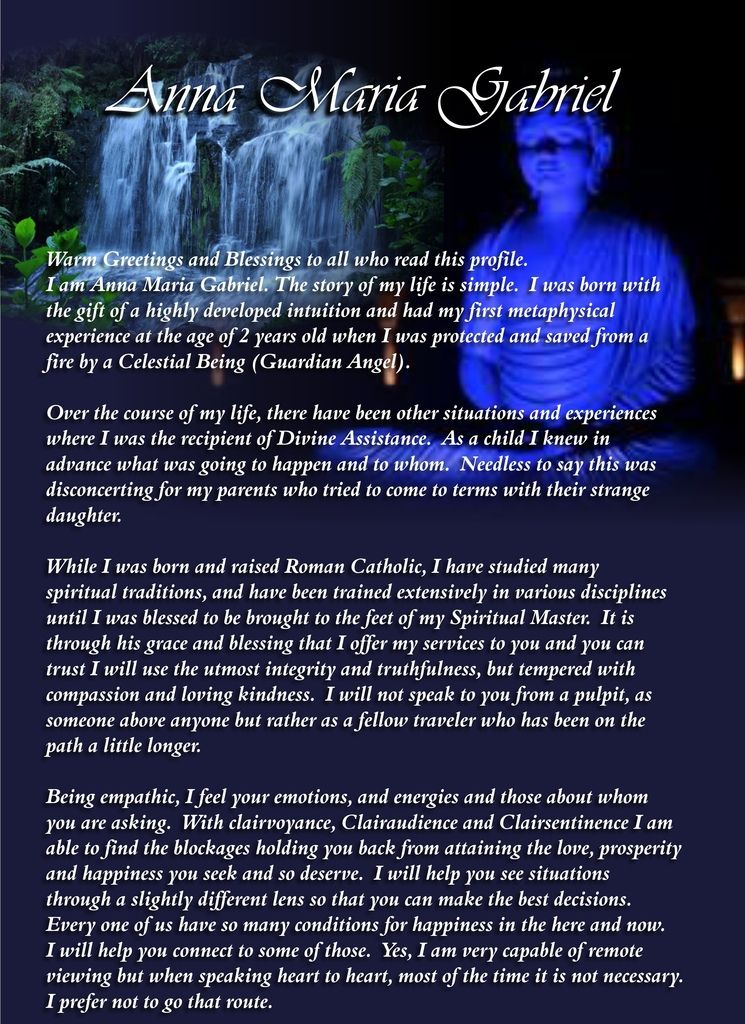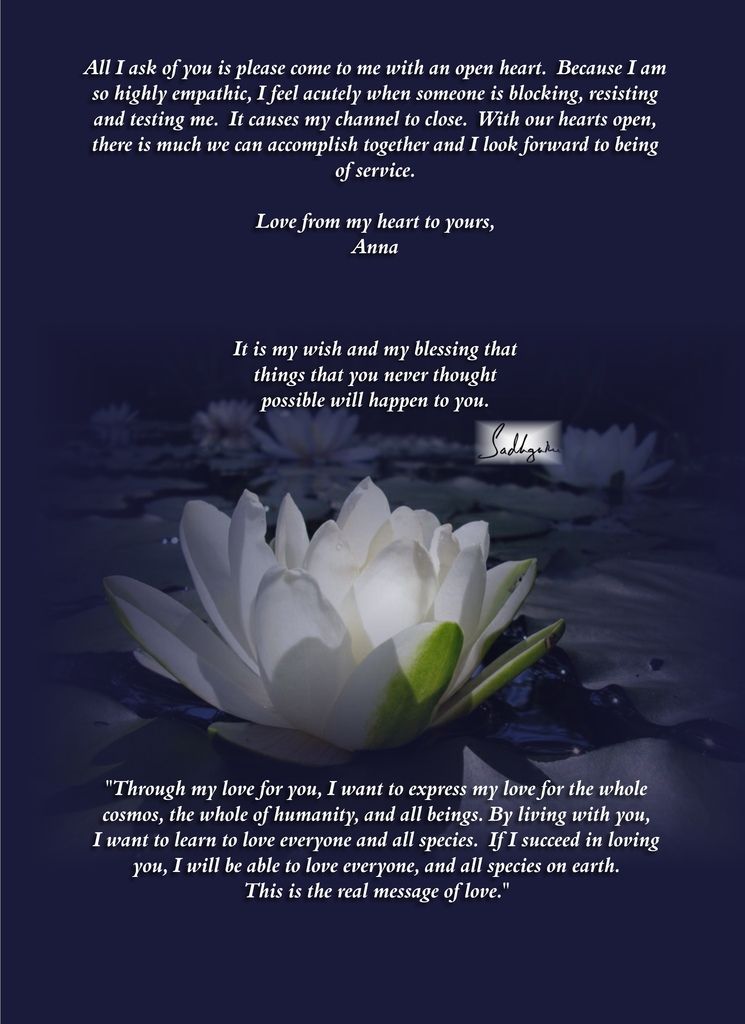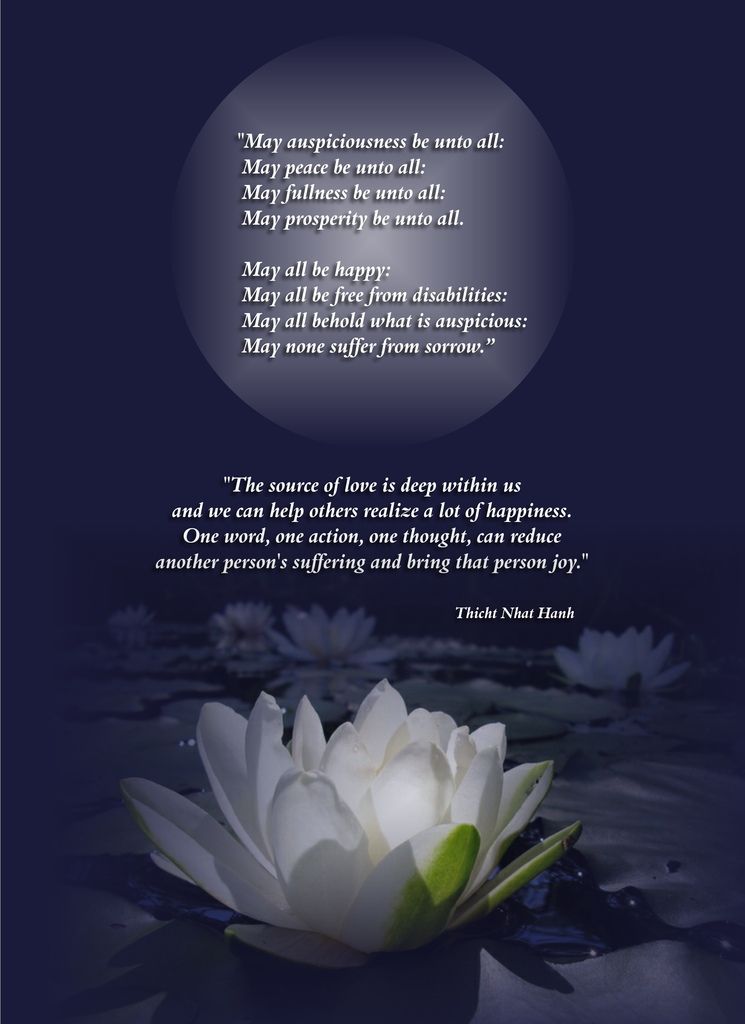 Web Design by EVOLU
Copyright reserved Anna Maria Gabriel
Disclaimer: My readings are for those 18 and over, I will not read for lottery numbers, games of chance, nor will I predict the outcome of legal troubles or give medical advice. This site is for entertainment purposes only.

"In the event of a computer/telephone glitch, and should you be redirected to another advisor when you see I am available, please inform Keen that you wish to speak only to me, your advisor of choice. If you send me an e-mail, I will be happy to address the problem to customer service also."