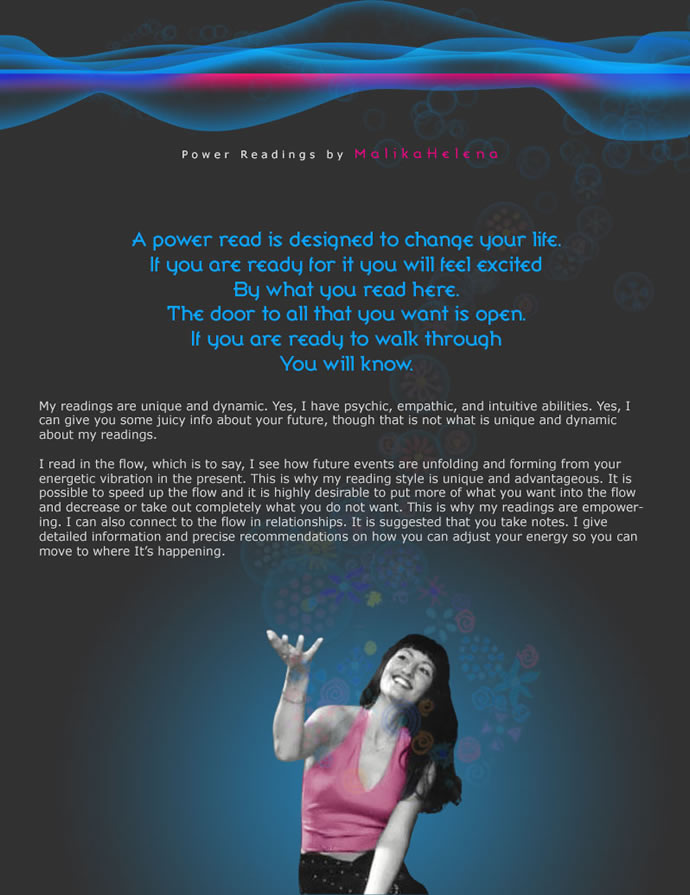 I created the Energy Spectrum in order to provide a simple illustration of how your dominant energy vibrations produce your reality. If your thoughts and thus your feelings are located on the negative end of the spectrum then your reality is limited to what is possible in that energy field. You can clearly see that by moving towards and then into the positive energy field (even while sitting on your couch and doing nothing else this can be accomplished) your reality will change significantly. Together we can definitely, positively get you there and your whole life will change! I am secure in my knowing that if you choose to deliberately adjust or change your vibrations that I will receive a call from you excitedly screaming, "Malika! It's happening!"

Note: Your dominant vibration may be positive in finances, but negative in relationships. Not all areas of your life necessarily have the same vibration, until you make it so. To get a clue now on what your dominant vibration is look at any area of your life. Is that area prospering? Now look at what your thoughts and feelings have been concerning that area of your life. Have they been mostly negative or positive? You know. Now you can see whatever energy field (positive or negative) you have been vibrating in is absolutely affecting your reality.
Why is your vibration important? We are like magnets and we are attracting to us that which matches our vibration. The wonderful thing is you can deliberately choose what it is you want to attract. You can begin vibrating in the energy of what is wanted and the Universe will offer it up each and every time! The Universe is always matching your vibration so why not make it really good?
For further information I suggest you read about the Law of Attraction. The best sources I have found on this subject are the teachings of Abraham-Hicks. If you are familiar with the Law of Attraction and are in the process of changing your dominant vibrations and magnetizing your desires (consciously creating) then you will find my readings to be exceptional and extremely beneficial to your goals.

If you are now excited good!
Thank you for visiting my site. You are abundantly loved and appreciated.
Smiles
Malika
Visit My Group
Cutting Edge Readers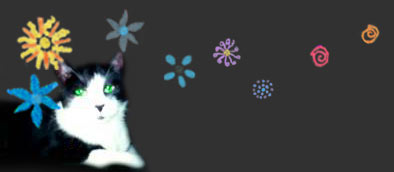 artisitc symbols by V.Alexander
design by Mloadergraphics