Be grateful for whoever comes, because each has been sent as a guide from beyond.
- Rumi

Hello! My name is Lilly and my sun sign is Gemini.
My path in life is to help others find answers to their questions with the gifts I was born with.

I come from a Family of gifted psychics and metaphysical ancestors.Unlike learning from books, I learned how to read tarot from the passed down knowledge of those around me. I also specialize in dream interpretation and Tasseography (tea leaf reading).

Born eighth generation, I first started reading Tarot at age seven after those around me noticed my gift and connection with the spirit world. Since then I have fine tuned my gifts and love to share them with others.. I specialize in questions concerning relationships, Love, and accurate time frames. I am here to help you find Answers to any questions you may have, And help you ease your mind and calm your thoughts.


My goal with every reading is to ease negative thoughts and feelings that come with life situations and channel divine guidance for accurate answers and a positive outcome.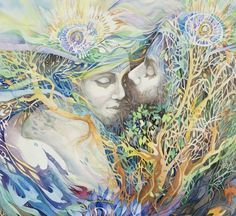 Many of my family members are highly respected keen advisors.
I myself have read for thousands of delighted seekers and love to share my gifts with others.
No matter the question I can help you find your best course of action, immediate answers, and channel guidance to ease your mind.

because of the respect, honesty, clarity,and accuracy I put in to every call. most of my callers are repeat clients..
I care about all who call on a deep personal level and have only your best interest at heart.
Free minutes trial call, for those who write and ask.
Please take a moment and leave feedback after our call.
Love & light Lilly
Tasseography(tea leaves) reading available by e-mail or by appointment. Please E-mail me ahead of time so I will have supplies ready.


If I am not available, the following is a list of psychic advisors I highly recommend:


My great Aunt(e-mail only) ~*~Mimi Moonglow~*~
My Sister